Owner Review - Floyd Table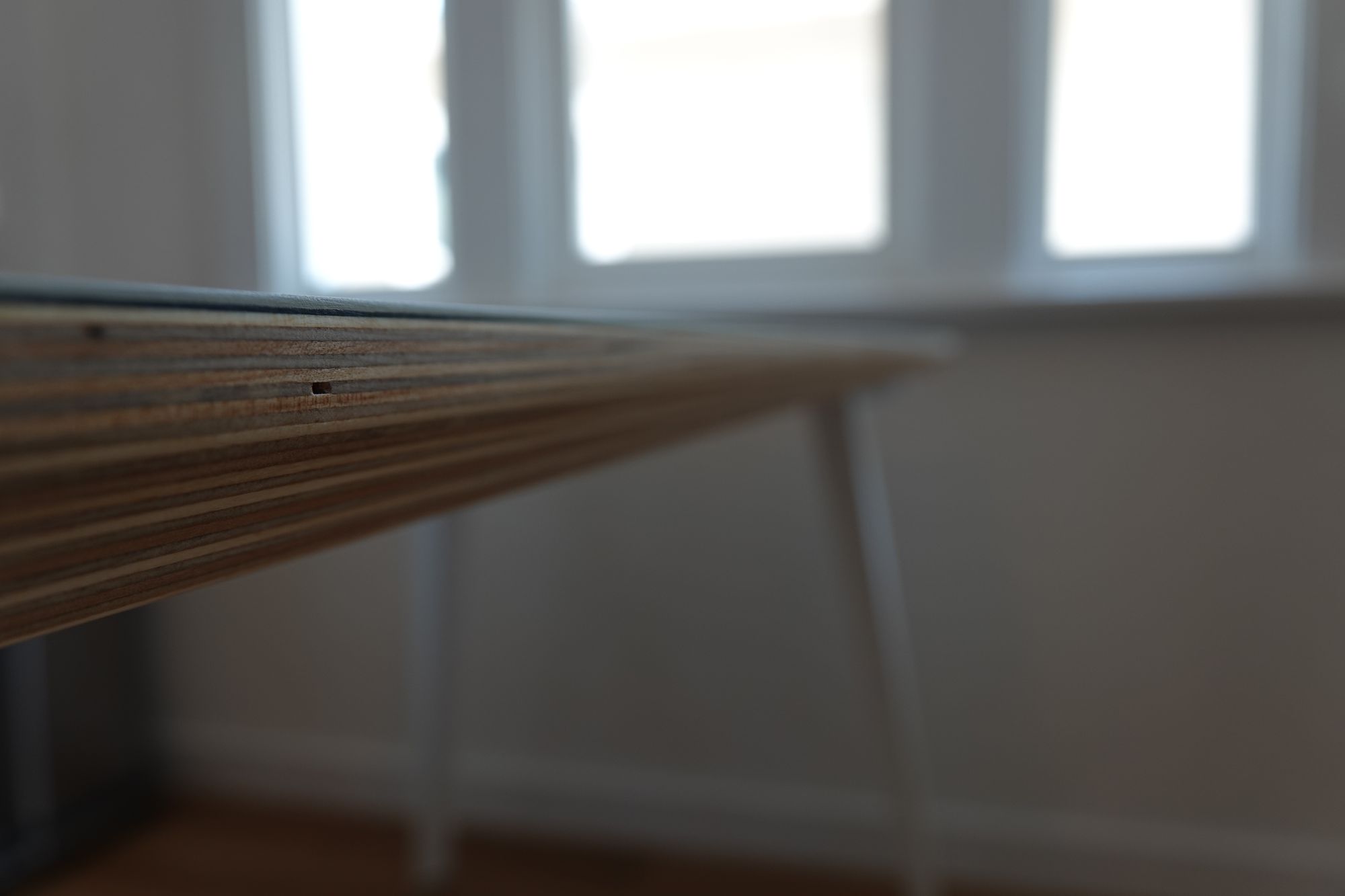 As with all my owner reviews, I bought this item on my own volition. I want other real people to stumble upon this page and make their own conclusions. Here's what I discovered.
Shipping and Unboxing
The Floyd table comes in two packages. If you're lucky they will arrive together. Floyd appears to ship via FedEx and my packages arrived on different days. I received the top first and the legs the next day which was sort of annoying. Also, the tracking numbers were switched so box one arrived under the tracking number of box two and vice versa. This sort of scared me into thinking the second box would never find itself to my door. But it did!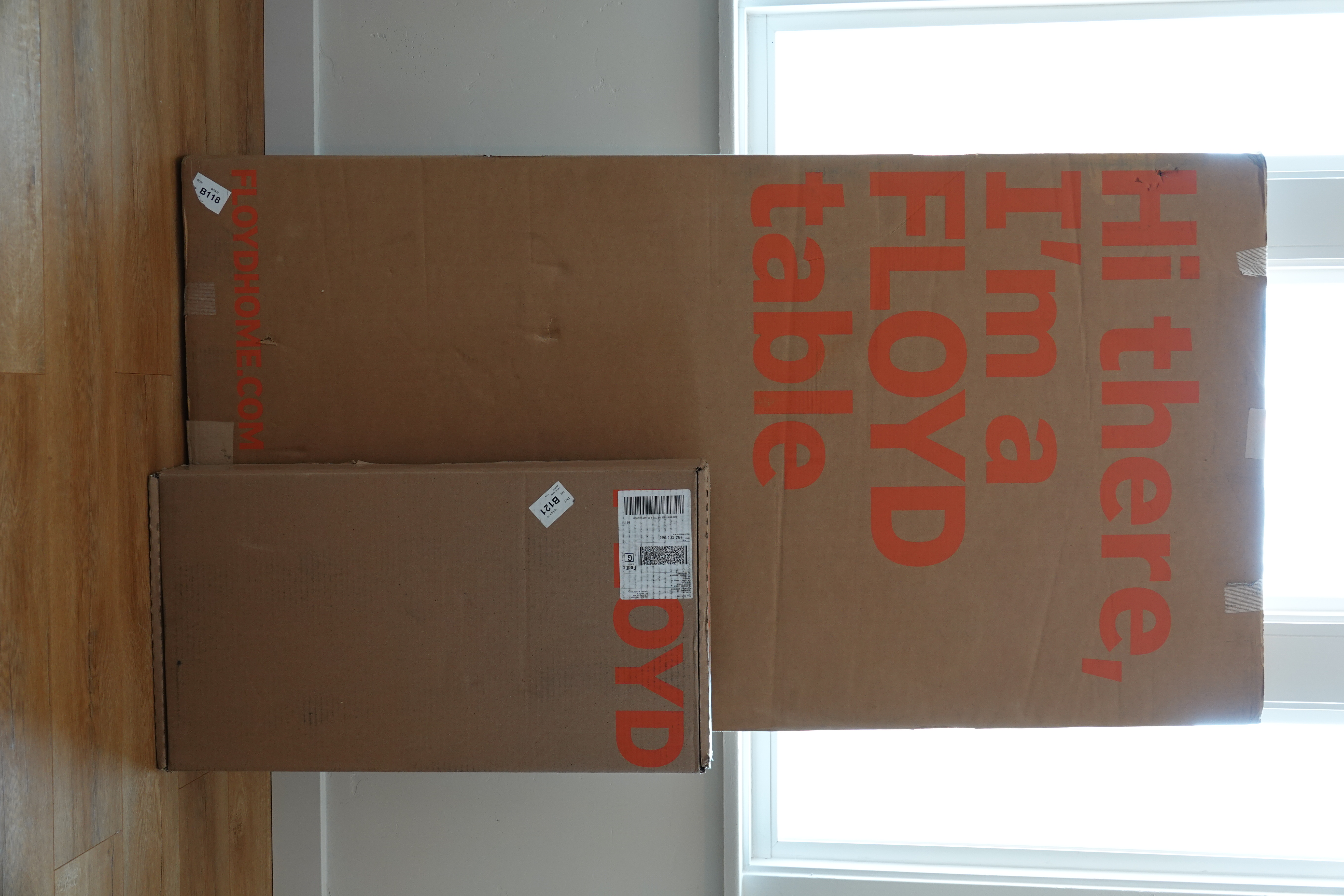 The box makes it hard to miss what's inside. It's a table! The table weights about 70 lbs. It might be a two person lift, you've been warned! The packaging is nice enough and far from ho-hum boring. Let's see what's inside.
Unboxing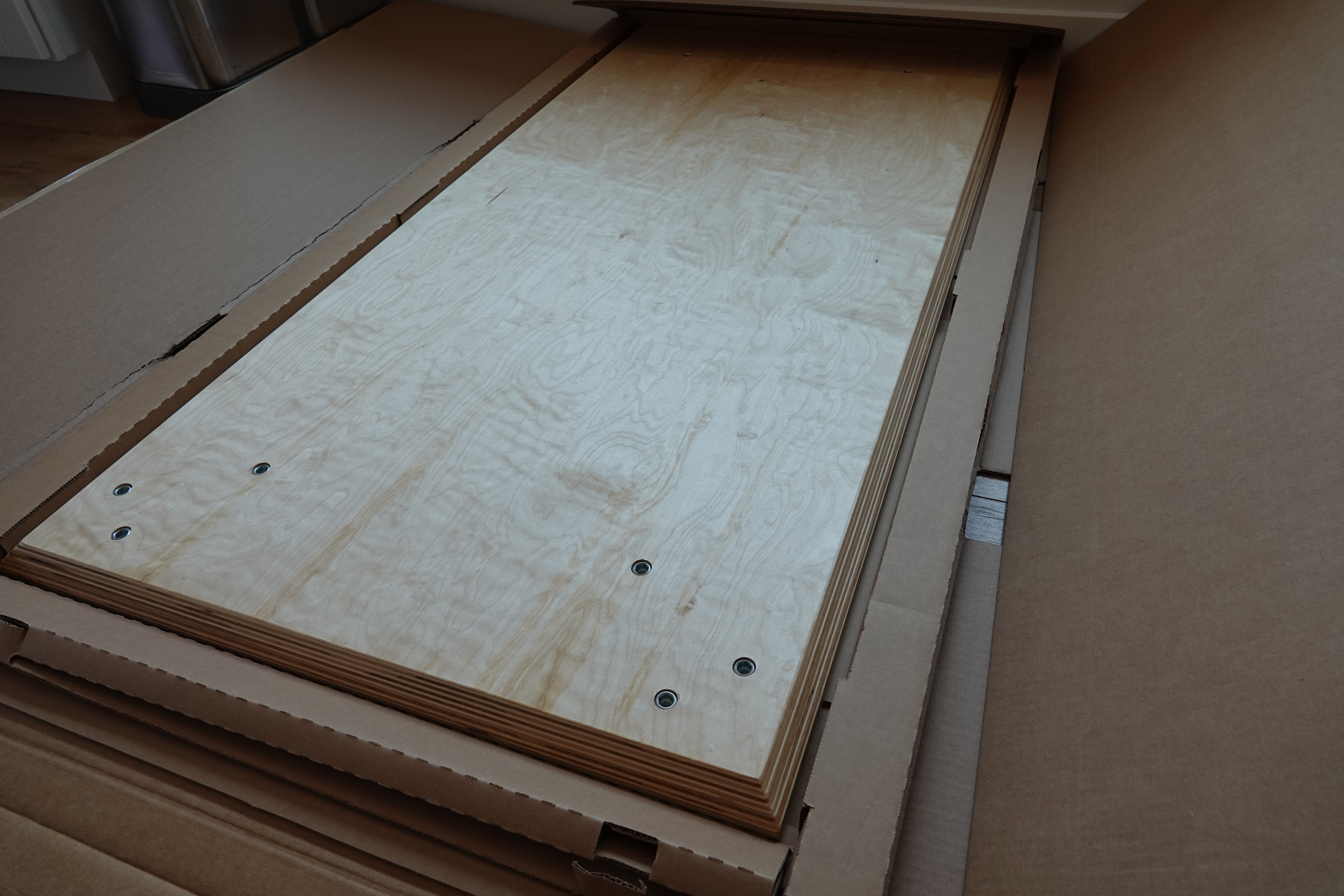 Inside box one is the beautiful belly of the table top. It's even nice on this side, a side where no one may ever see (create your own meaning here). The bulk and mass of the top is clearly apparent here. Per Floyd instructions, it's best to assemble it from this starting position so I left it here and opened box two.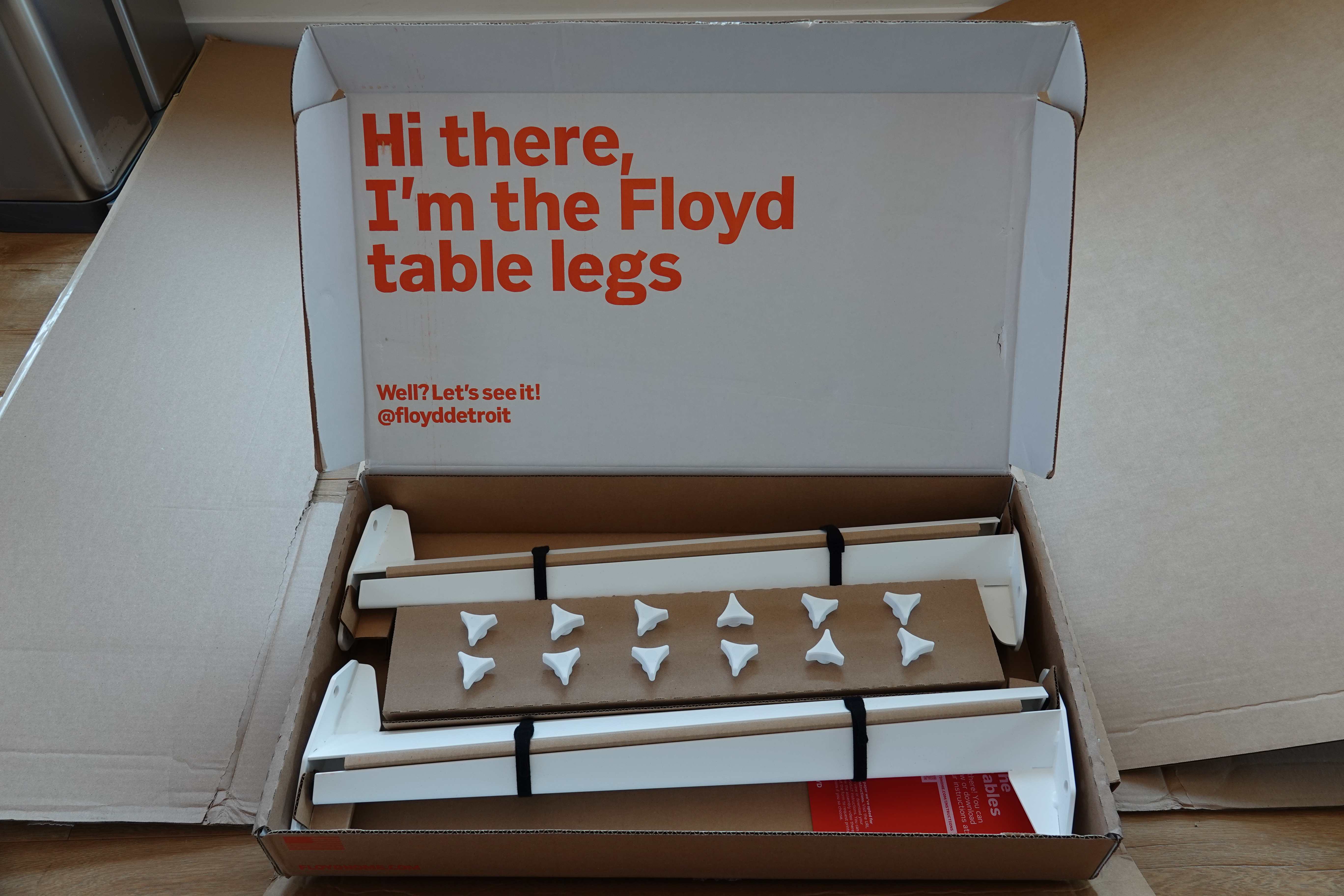 This box is gorgeous in its own right. It's not overstuffed or intimidating. The legs are cinched together with nice velcro straps. Reuse these things for your unruly cables! After each box is open and available, it's time to assemble!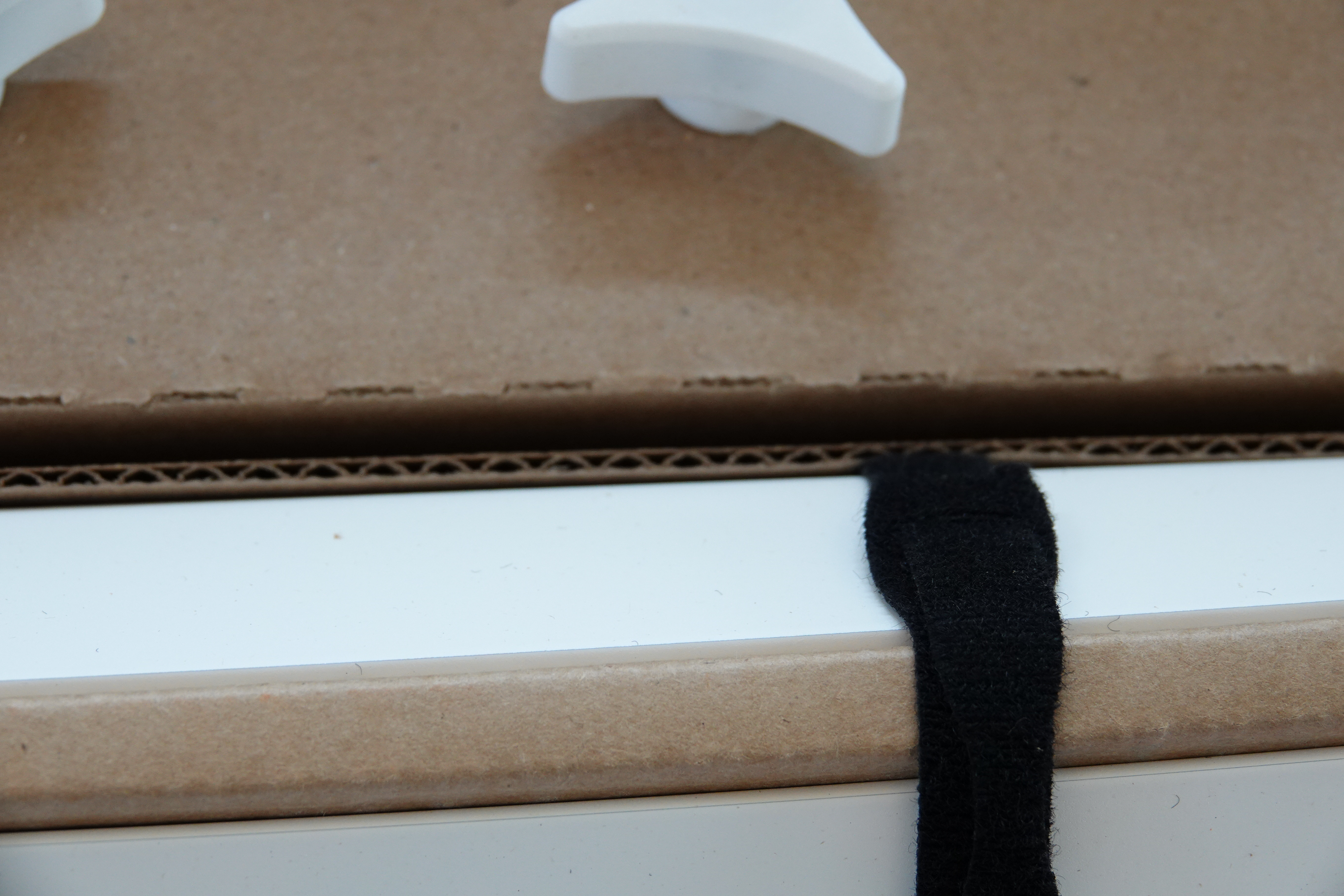 Assembly
Really not much to slow you down in assembling this table. Legs align with holes and hand bolts fasten the legs to the table. You really have to be drunk to mess this up.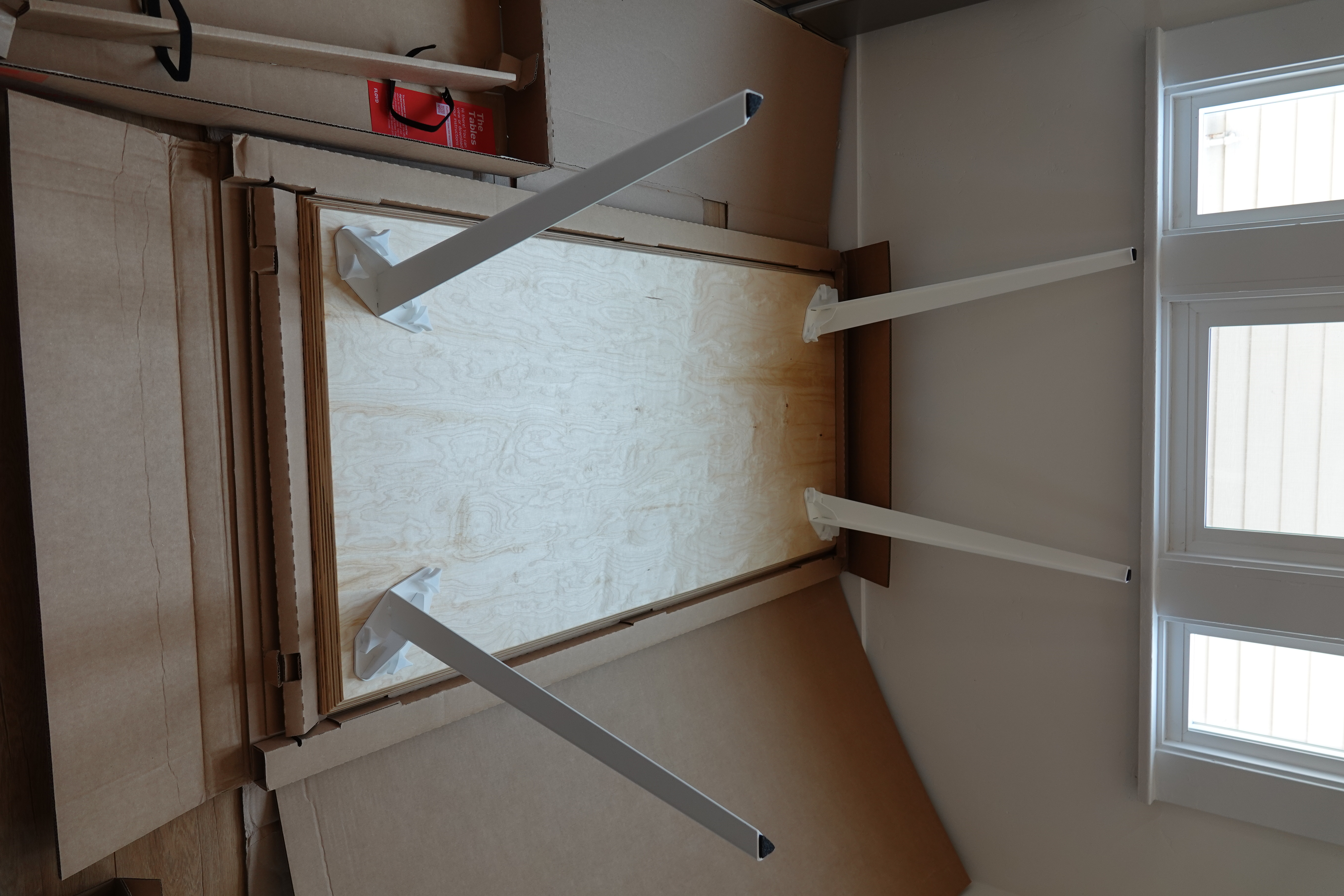 After about 3 minutes of screwing...you're done. Typical Tuesday. You now have an upside down table. Cool, let's flip it!
Impressions and Build Quality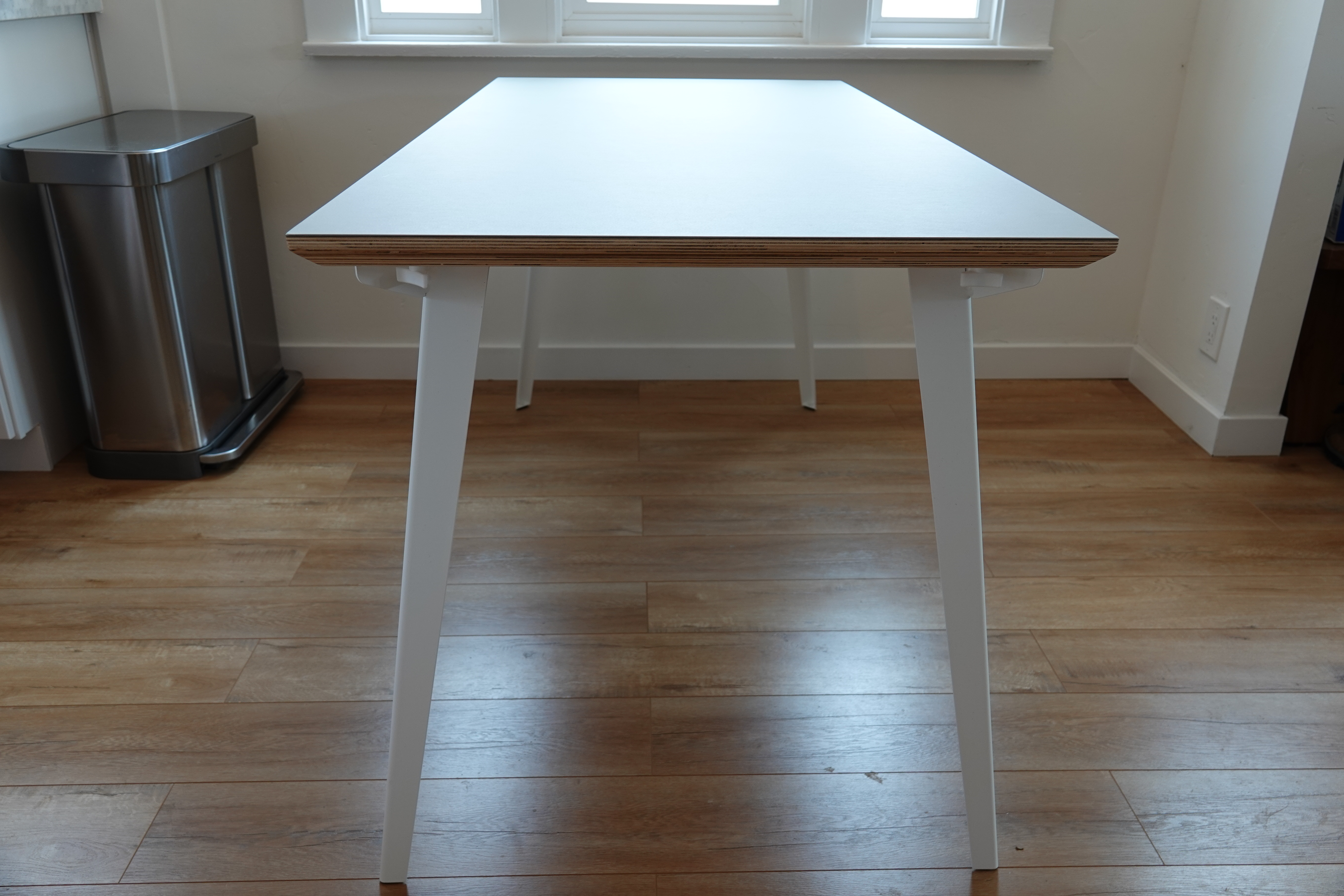 This thing is really nicely done. It's very stout. The legs are solid and weighty. There's no sharp edges or metal burrs to harm your hands. It's so stout, you can lay on it. I'd say up to 300 LBS is safe.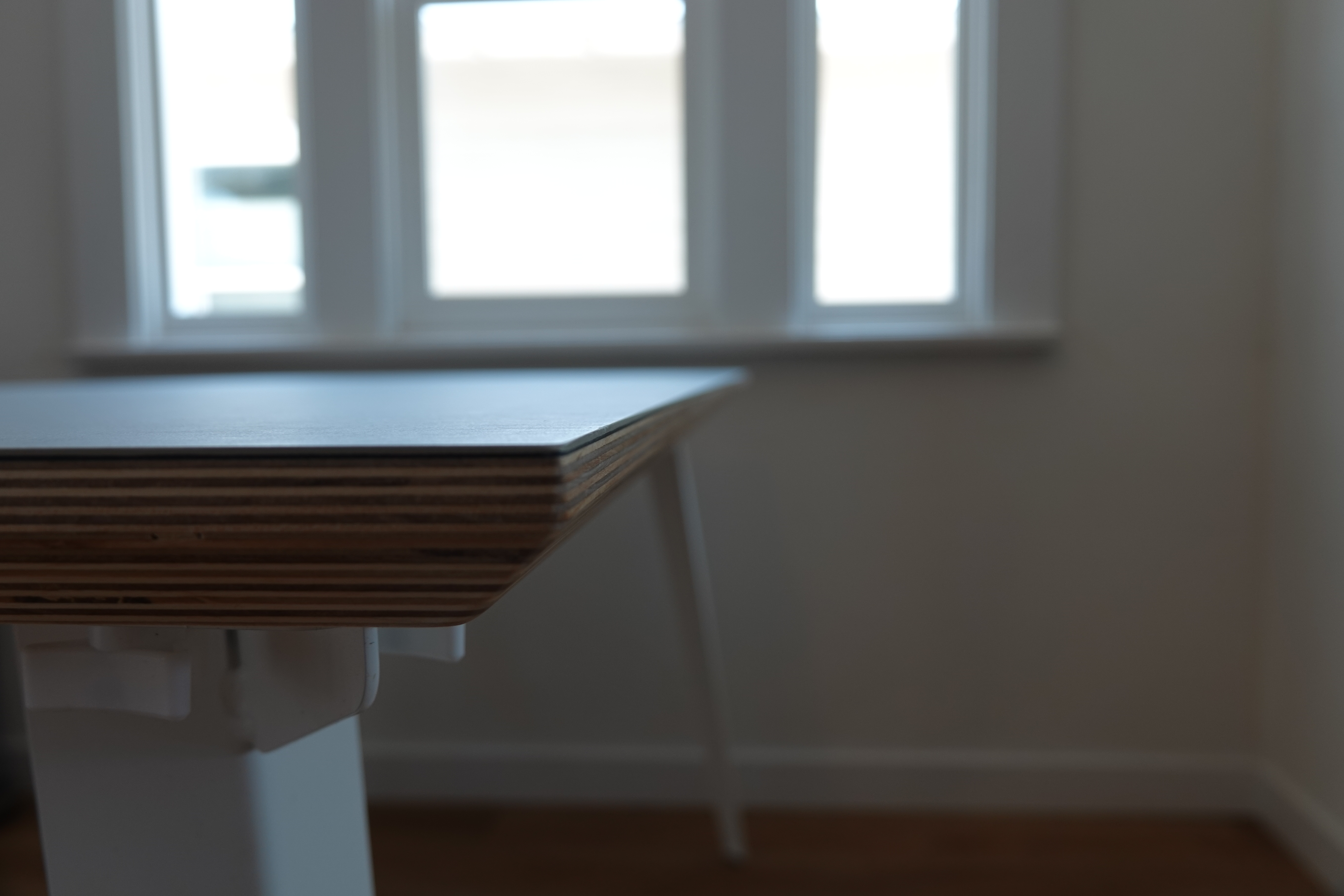 You can see the amazing layering of wood material here. It's not your typical Ikea landfill merchandise. The routing and sanding along the edges is top notch. There's no excess dust or roughness to be found.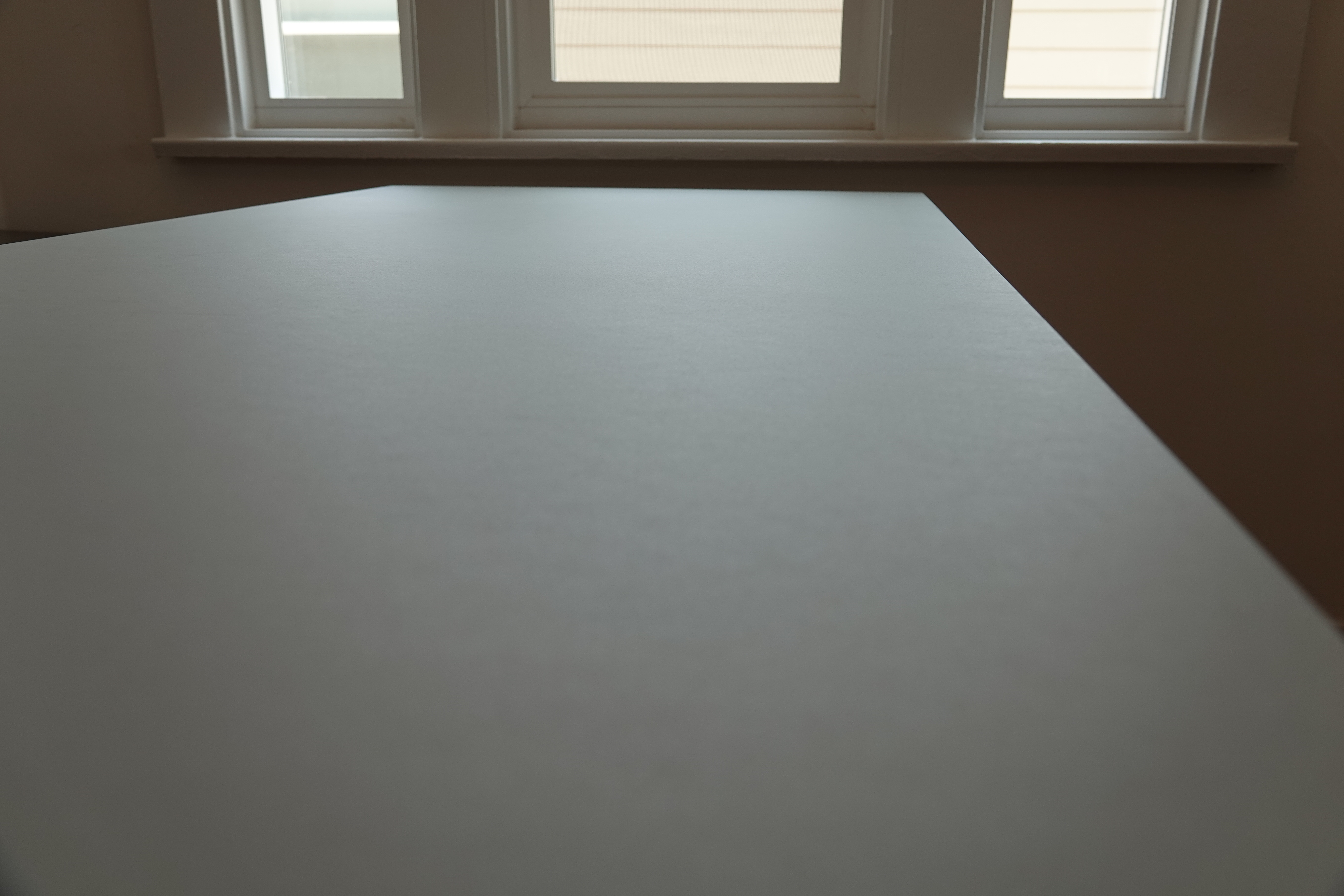 I chose the "Fog" linoleum surface. It's not white which is good. White table tops for eating are not appetizing. The surface seems like it would be porous but it does not appear to hold moisture. Hopefully no asbestos here!
The Floyd Table fits the space nicely. I bounced around a bit and the Table was the right thing for this space.
Dinner Time
Overall, the Floyd Table is a well made, American made, beautiful table. It can double as a desk as well. For me, I purchased it fully intending to turn it into a desk at some point. It's not my forever dining table. But today, it's perfect for what I need it to do. I dressed it up with Ikea Odger chairs in blue. It works. I'm not a designer but the look and fit is good and only slightly feels like a cafeteria. I'd buy this product again. In fact, I might try to snag some round side tables soon which they also make.