Owner Review: Bellroy Shift Backpack (2019)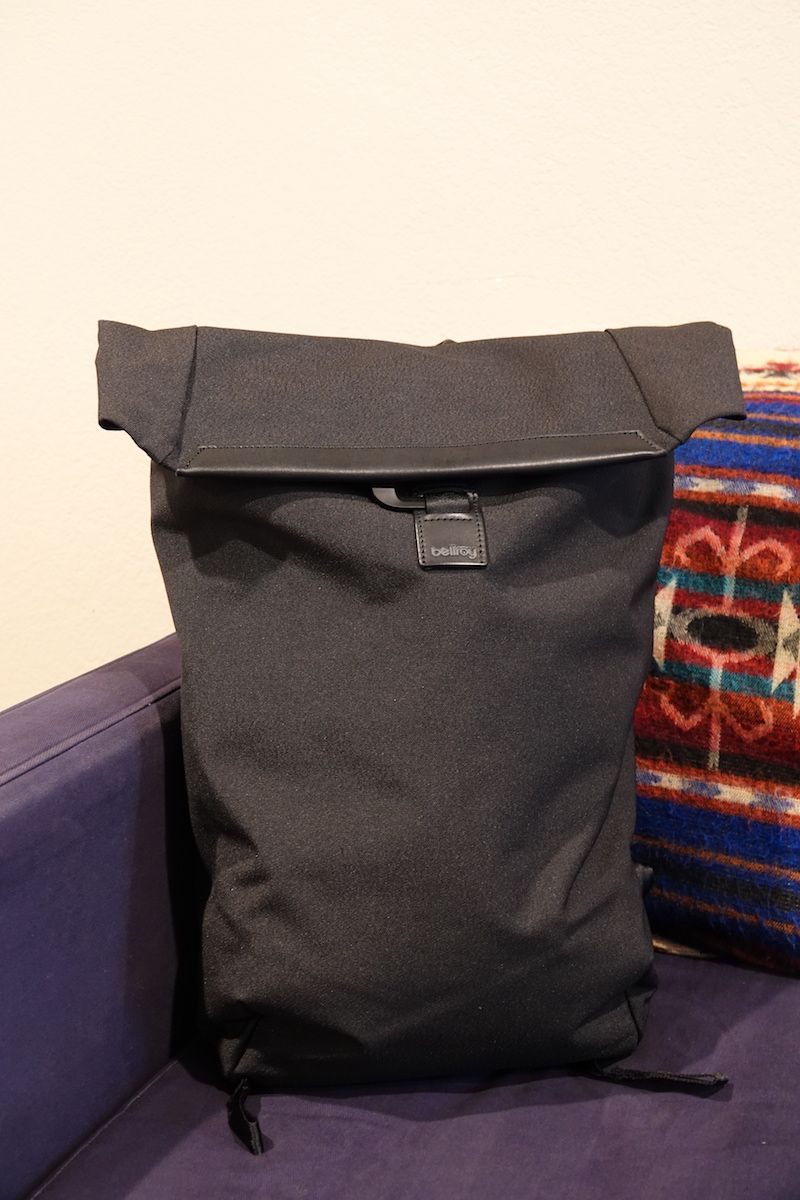 Bellroy first caught my eye a couple years ago while shopping for a wallet. I never ended up with a wallet from them but they remained in my mind. Since that search, Bellroy has expanded their product offering to include most common daily carry items. A new search of mine had arrived as I broke the main zipper of my North Face Surge backpack. After lots of looking around, I settled on the Bellroy Shift. The style is the primary factor that drew me in. Also, I wanted a bag that could carry some clothes as I had small gym bag that I also carried around.  Let's take a look at some of the details of this new daily pack.
Size
Compared to my prior North Face Surge, I've sacrificed some capacity (approximately 9 liters). This pack comes in at an advertised 22 liters but it seems radically smaller than the NF pack. This was okay for me though as that multi-pocket, multi-zipper, cake-style North Face pack was overkill and kind of "utilitarian" in design. The Bellory Shift really specializes as a nice looking daily carry pack. It is good at the day-to-day items but anything specialized, like a camera tripod, will have a hard time fitting well in here. Be warned.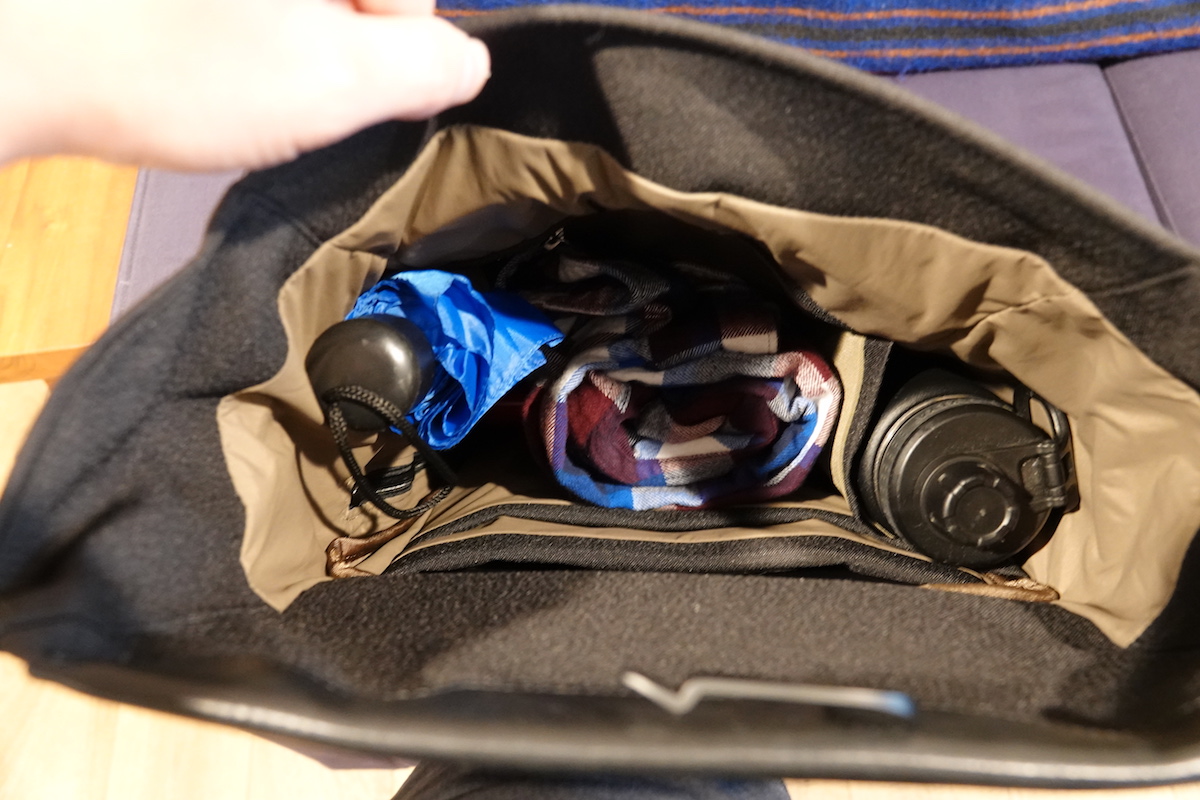 We can see, everything fits snugly. Your main capacity is not layered or horizontal, but vertical. Pile it high!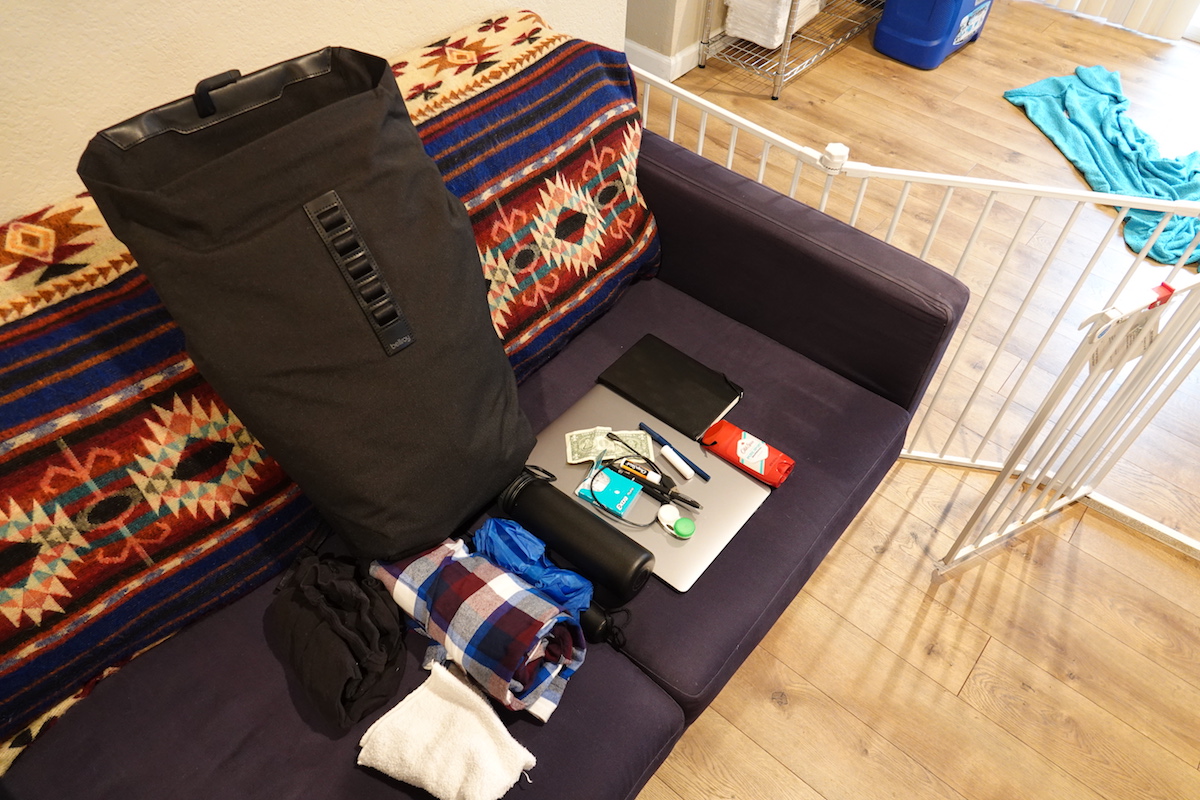 Function, Style and Longevity
The Shift features one main pocket which holds everything. This design seems to be the hipster style du-jour. It's very minimal, which I do like. No zippers exist for the main pocket. To close, insert the pin through the loop that fits best.  It's really easy and I think it's faster than a zipper. If you have a zipper "zip" phobia, this bag works for you.
Inside the bag is one zip pocket and two slide pockets. The zip pockets is ideal for loose articles. Bellroy advertises that this pack can hold a 15" laptop. I would venture to say, unless it's a MacBook or Dell XPS (or something similarly thin), some 15" laptops might struggle to fit here (looking at you Lenovo T series).  Two round, top-loading pockets also exist on the inside and hold a water and umbrella really well.  
The Shift is well built and should hold up as a daily carry. In one month of 9-to-5 cubicle life, it hasn't shown any wear.  Take note that this is not a hardcore pack to be used traversing the Siberian tundra. The Shift is for yuppie office types.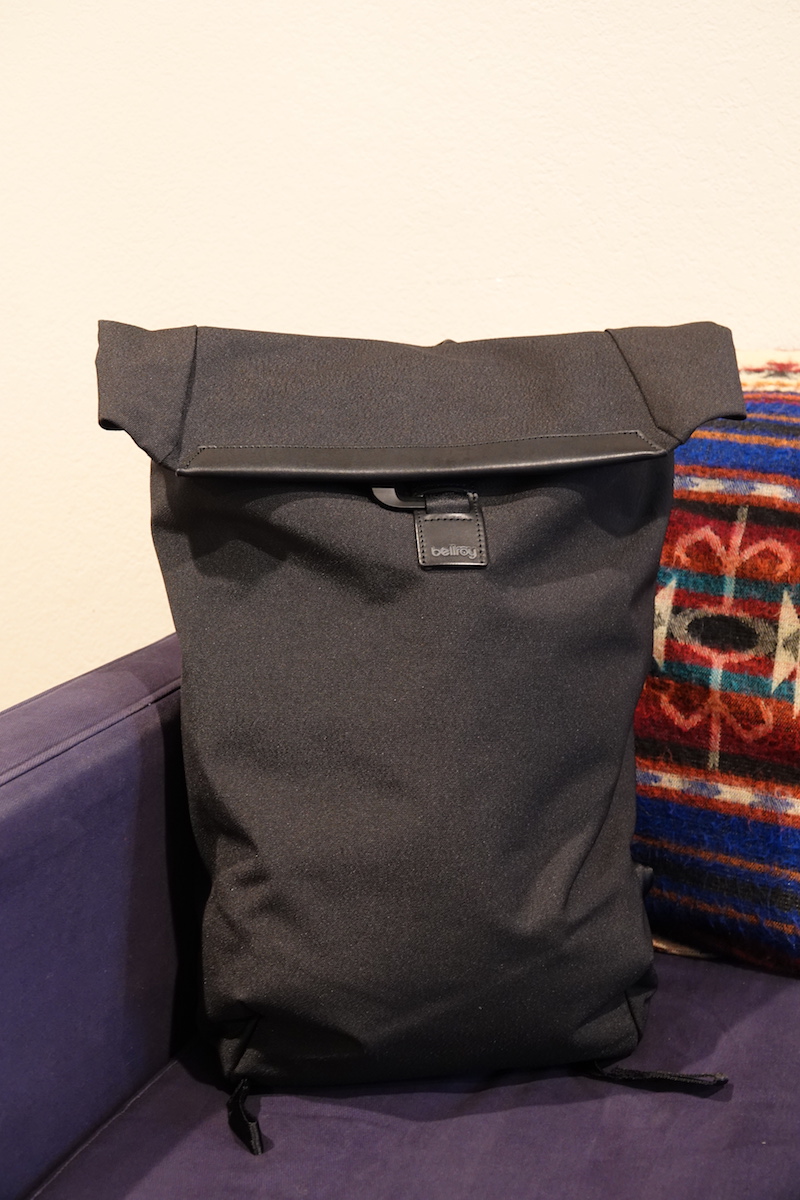 Comfort
I've had no issues with comfort having owned this pack for about a month now. The back padding is sufficient. I'm 5'10" and the pack isn't overly small or large. It's a good fit. There is one issue in terms of strap adjustment. When the pack is picked up by a single strap, the strap sometimes slides out of adjustment. This leads to loose straps that have to be readjusted. This happens almost weekly. Sort of annoying but tolerable. Lastly, it comes with a chest strap that I removed (it's removable) as I never use it.  
Pros
Great minimal style
Color options
Simple use
Well built
Cons
Straps sometimes slide when picked up
Stuff at the bottom of the bag, might forever stay at the bottom
Tight laptop pouch
Somewhat pricey ($220)
Overall
I've been pleased with my ownership of this bag so far. I would buy it again, no problem. The Shift has forced me to adjust my workflow to something more efficient by eliminating my second gym bag entirely. One bag is all I need now. This has turned out to be a pretty great everyday carry pack. It has enough space and enough style to move around town or the office and get work done.