Jerrick McKinnon and the uphill struggle for the 49ers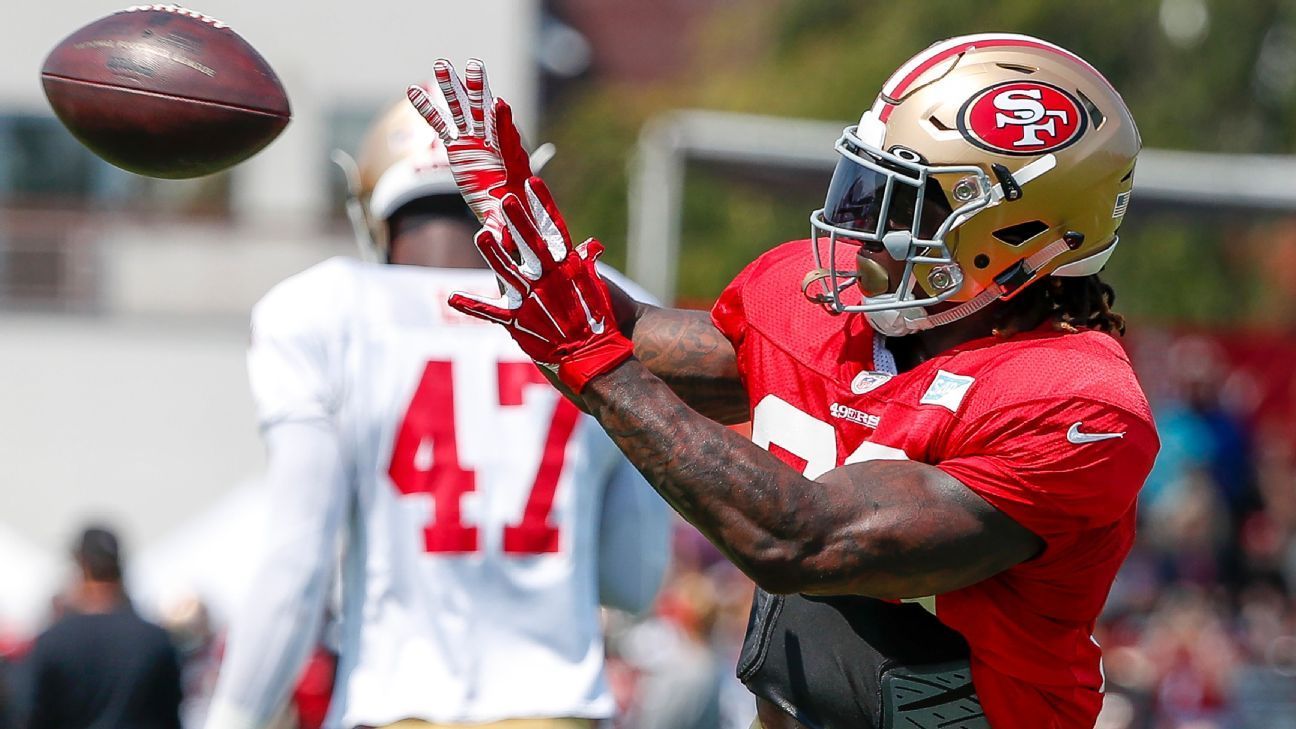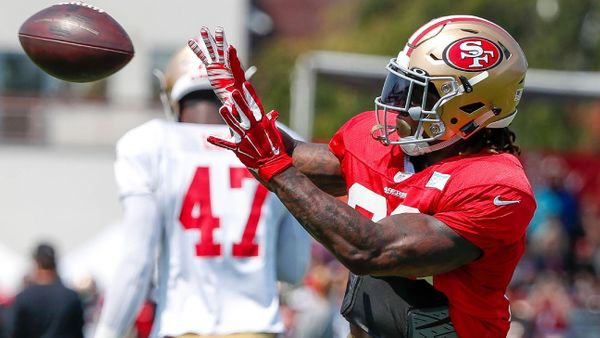 The news any football team fan dreads right before the season opener happened.   Knee...ACL..out for the season.  The casual fan shouldn't be surprised as this happens often enough, but when it happens to the team you root for it's a reality check.  
Here's what we know:
Non-contact injury
Right-knee
Matt Breida, the second year hopeful, is nursing a shoulder injury
Alfred Morris is healthy and looks like the starter
San Francisco has huge hopes this season.  Their prize off season acquisition, McKinnon won't be able to play a role and that's where the struggle begins.
It's easy to see the the Los Angeles Rams of Inglewood as the division favorites but the Niner Faithful felt, and believed, the team had a chance.  They still might, but the uphill struggle is real. Let's take a look at Morris, Breida and the Shanahan offense.
Morris
Alfred Morris will be entering his seventh season.  He's seen his stock decline annually since his excellent rookie campaign in 2012 in which he rushed for 1,600+ yards. That year Morris was a member of the very fun to watch Redskins. Morris only managed to lose out on rookie of year accolades due to his teammate, Rober Griffin III having a stellar campaign and taking the ROY crown. Morris would then enter 2013 and play well enough to amass 1,275 yards but the Redskins tanked and went 3-13. Since then Morris would see his production and playting time decrease. Currently on a one-year deal with the Niners, Morris will look to get all the touches he can handle and hope to return to that Redskins form.  He will be splitting snaps with the other running back, Matt Breida.
Breida
Matt Breida enters his second season as the 49ers speed back. Relatively undersized, Breida can't likely shoulder the Niner's running load himself. Breida found himself breaking a tackle only about 9% of the time per touch [1]. This makes sense given his 5'10", 190 LB. frame. Look for Morris on the inside and Breida on the outside. That's the only way this running game will sustain. Let's take a look at the offensive scheme to see what Shananan might do.
Shanahan's Offense
Kyle Shanahan isn't a stranger to multi-back running attacks. The multiple back affair follows him back to the Atlanta Falcons with the combo of Devonta Freeman and Tevin Coleman as the featured backfield since he took the Falcons job in 2015.  Interestingly enough, Freeman and Coleman physically resemble Morris and Breida with Breida resembling Freeman and Morris mirroring Coleman. In a way, Shanahan takes two individual backs and morphs them into a cohesive system. The Niner Faithful shouldn't fret too much as Kyle Shanahan has done this before. It did however take Shanahan a full season to switch on the offense, with the Falcons ranked as the 21st best overall offense in 2015 and the number one ranked offense in 2016.  He'll be hard pressed to match that turnaround, but should likely be able to improve on the 49ers 22nd ranked rushing offense in 2017 even with McKinnon sidelined.